Welcome to Dan Vs. Wiki
NOTICE: Administrator positions are now available, please contact LittlePrettyFlower for details.
Plot  
The show is about a man named Dan who thinks the world is against him and recurringly goes on revenge missions to "destroy" whom or whatever has wronged him (the wrongings often involving things happening to Dan's beloved but often misused car). Accompanying him in his revenge missions is his put-upon friend, Chris, who can't help but go along with Dan's wild plots to get even despite how ridiculous they may seem.
Latest activity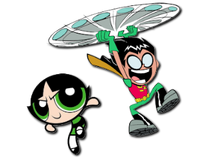 Featured article: June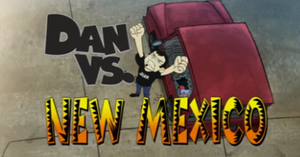 "New Mexico" is the first episode of the first season of Dan Vs. It is the first episode of the series overall. It premiered on January 1, 2011, alongside "The Wolf-Man".
Featured media: June
Wiki Updates
New Character infoboxes! Be sure to use the "CharacterBox" template from now on.
Featured articles are back! Vote for next month's featured article in the poll below.
The rules have been updated, please read through them before editing.
Blog Posts
Create blog post
Blogs
So, if anyone has visited the wiki in the last 24 hours, you'll probably know I'm the only active admin on here. It's kinda cool being the new owner of the wiki, but I am interested in recruiting new…

Read more >

Not sure if anyone reads these, but since I'm the only active admin here anymore, I suppose I can go ahead and change the rules as I please. Not much about them are changing, I'm just gonna remove on…

Read more >

I am stepping down as an admin and removing my admin status. It's been something I've been meaning to do for a while but wanted to wait and make sure someone else was active enough to take over. I ha…

Read more >
See more >
Poll
What article should be featured for July?