Welcome to Dan Vs. Wiki
NOTICE: Administrator positions are now available, please contact LittlePrettyFlower for details.
Plot  
The show is about a man named Dan who thinks the world is against him and recurringly goes on revenge missions to "destroy" whom or whatever has wronged him (the wrongings often involving things happening to Dan's beloved but often misused car). Accompanying him in his revenge missions is his put-upon friend, Chris, who can't help but go along with Dan's wild plots to get even despite how ridiculous they may seem.
Latest activity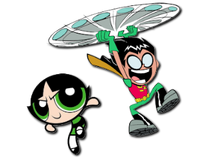 Featured article: October
"The Family Cruise" is the twelfth episode of the 3rd season and the fifty-second episode overall.
It premiered on March 2, 2013.
Featured media: October
Wiki Updates
New Character infoboxes! Be sure to use the "CharacterBox" template from now on.
Featured articles are back! Vote for next month's featured article in the poll below.
The rules have been updated, please read through them before editing.
Blog Posts
Create blog post
Blogs
I apologize for my absence here lately. I'm not quitting, but my life has been really crazy lately. Hopefully I'll be editing more often again soon.

Read more >

I created a Twitter account for this wiki. God knows what I'll use it for, but I notice that a few wikis have twitters and I thought it'd be cool for this wiki to have one.

I'll probably use it to pos…

Read more >

I'm back and I'm gonna go back to trying to edit at least once a day. My main goal at the moment is to update all the episode articles. Gonna do Canada soon.

Sorry for my hiatus, I've been busy with s…

Read more >
See more >
Poll