The Wedding
Season 2, Episode 9
Air date
March 24, 2012
Written by
Chris Pearson
Directed by
Stephanie Arnett
Episode guide
Previous
The Gym
Next
The Catburglar
Upset that his old flame Hortense is getting married to her boss, Jeremiah Burger, Dan cons his way into the wedding party and attempts to ruin the wedding and get Hortense to love him again.
This episode is a sequel to Burgerphile (episode).
Dan still has feelings for Hortense
Hortense says that will elope and move far away (which hints that Dan will never see her again)
While Hortense was mad at Dan for destroying her wedding (and ruining her bachelor party) they still remain (distinct friends)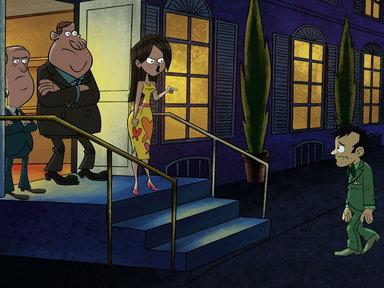 Ad blocker interference detected!
Wikia is a free-to-use site that makes money from advertising. We have a modified experience for viewers using ad blockers

Wikia is not accessible if you've made further modifications. Remove the custom ad blocker rule(s) and the page will load as expected.